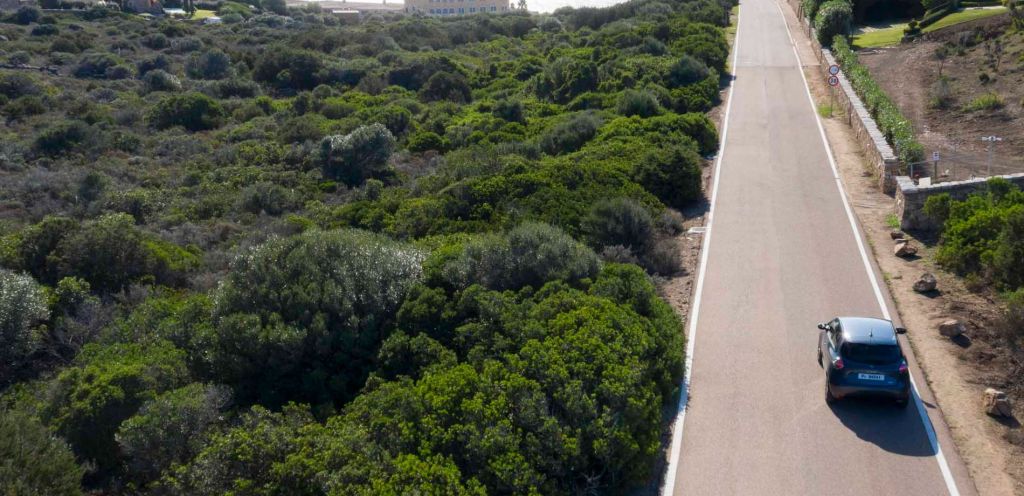 A transformation driven by ecological and financial factors and changing consumption patterns.
Leasing schemes have been around for a long time now. They involve a tripartite fixed-term credit agreement mainly used to finance large investments. Leasing, with its two distinct forms of long-term leasing (LTL) and purchase lease options (PLO), was made more accessible in the 1970s with the emergence of the family car. However, it initially had a bad reputation because it was associated with "bad boys" who squandered their money by renting fancy cars instead of buying a home.
Fast-forward to 2022 and 40% of new vehicles were financed by leasing. This percentage is lower for second-hand vehicles at 25.7%, but nonetheless increased by 45% in Q1 of 2022.
To date, the motor industry constitutes for 31% of financing , 62% of which is in the form of leases, accounting for 47% of new vehicle registrations and a total sum of €836 million.
Today, leasing is used by private individuals and professionals, as well as by companies, for all kinds of investments including both movable assets (capital goods, IT equipment, medical equipment, etc.) and property.
Used in different ways, it allows all the standard means of transport to be financed as well as more unusual ones such as electric bikes, scooters, segways, electric unicycles, hoverboards, etc.
Leasing responds to changes in society
This form of financing is unique in its ability to adapt to changes in society, for instance by responding to the circular economy, the preference to gain access to usage rather than to own a good, the desire to regularly upgrade equipment, and the need to have access to "full-service" solutions.
Although the months of the pandemic have ground many of the French and global economies to a halt, companies have used this opportunity to adapt their workspaces and equip their employees with laptops and mobile phones to support remote work. And by making extensive use of leasing, they free up some of their own funds.
Even the government advocates the use of leasing to facilitate access to electric vehicles. A measure introduced by Macron allows young people, those working in the social and medical professions and those on the lowest incomes to acquire an electric vehicle for less than €100 per month under a PLO agreement. The first year of this initiative that started in September 2022, will see 100,000 vehicles leased for a sum of €50 million.
These challenges encourage stakeholders to forge partnerships with specialised players
Partnerships with fintechs are on the rise in a bid to improve customer experience and service offerings.
For example, CAL&F, a leading player in the leasing and factoring sectors in France and Europe, is launching its first project, "Start&Pulse", to "improve the connectivity" of processes and offers by collaborating with start-ups.
La Banque Postale calls on NovaLend to digitalise its leasing services.
In 2021, ALD acquired a stake in the Belgian technology start-up "Skipr" in order to offer more diversified mobility services adapted to new uses.
BNP Paribas Leasing Solutions, in collaboration with Fleet, has made it possible to automate the entire leasing application process.
The digital transformation, already underway for a number of years, is now an essential step in meeting the expectations of products, services and customer experience
For many years, banks' IT systems have been an obstacle to digital transformation.
The challenge is not just to continue the digital transformation (recommended by the ACPR*) but also to strengthen the resilience of their information systems, improve modularity and interoperability by taking advantage of the emergence of new technologies: Artificial intelligence and blockchain technology.
According to the ACPR 2022 study* on the digital transformation of the French banking sector (No. 131), traditional banks are pursuing their digital transformation with a clear strategic priority: rethinking the customer relationship in order to better retain it.
Artificial Intelligence can be used to analyse the behaviour of drivers and can play a role in calculating quotes, risk assessments and RV
IBM offers the possibility to closely monitor all the events in the life of the vehicle, as well as the customer's driving behaviour. This data is then used to calculate the Residual Value of the vehicle and allows contracts or deadlines to be adjusted based on how the vehicle has been driven and maintained.
AI also improves driver safety using sensors, supporting driver comfort by incorporating weather and traffic reports in the sat nav system. It assists with predictive maintenance so problems can be dealt with before they arise and forwards this information to manufacturers and finance providers, which may take this data into account when scoring the next lease.
Blockchain to combat fraud, secure contracts and improve the customer experience….
The opportunities envisaged include the improvement of the customer journey, with a shared and unforgeable register; the facilitation of credit granting, with the KYC solution Leia (Synecron, R3); the reduction of fraud risks (the application of the start-up Monuma); and the reduction of costs coupled with performance (Paypite, for example, offers more than 10,000 secure transactions per second at low cost).
The use of "smart contracts" also presents an interesting use-case which would involve blocking the vehicle at the hirer's home in the event of non-payment and automatically allowing the debt collector to unlock a special key to recover the vehicle. This functionality has a significant organisational and human impact on the recovery or litigation departments and requires a new approach to contract monitoring processes.
The NFT, which could be likened to a safe, is a certified key that is updated for each intervention on the vehicle and keeps a record of the vehicle's mileage and its incident and intervention history. However, this forgery-proof concept is only available for those vehicles that are not serviced by their manufacturer. This expensive concept, pioneered by Alfa Romeo, does not yet seem to have gained ground with other brands.
There are plenty of possible uses for these new technologies provided. In Morocco, as part of its ongoing efforts to digitalise its services and improve customer experience, the BCP Group's leasing subsidiary is launching a bond issue using the best standards of Blockchain technology. This will guarantee a high level of security whilst reducing costs and delays and streamlining processing operations. … In France, the main finance providers remain cautious and the use cases predominantly concern the traceability of the vehicle, the safety of the driver and the impact of their driving on the cost of the insurance premium.
Leasing: a safe haven for financial institutions
In an uncertain economic climate, the leasing market is becoming an attractive way for financial institutions to boost their profits.
Indeed, the market is highly concentrated. For example:
– Société Générale acquired Lease Plan, the European leader in the PLO sector, for €4.9 billion.
– To break into new markets, particularly mobility, Cofidis is investing in the automotive market in partnership with Aiways.
– To expand internationally, Leasys continues its expansion with the acquisition of the Spanish car rental business, Drivalia.
We certainly haven't heard the last of leasing.
Pascal Benarousse, Partner