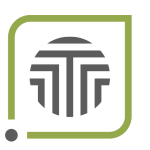 About Teamwill
Teamwill is an IT consulting and system integrator company, providing the best-of-breed knowledge, innovation, and expertise in the field of Credit & Asset Finance to help global businesses to transform successfully. Teamwill's headquarter is in Paris and the company has international presence in London, Madrid, Gent, Tunis, Casablanca, Lisbon, Berlin, Dallas and Singapore.
Our 500+ leading consultants and experts accompany the customers in re-engineering of their Front, Middle and Back Office processes and support them in integrating the major vendor software solutions in loan origination, underwriting, customer management, recovery, risk management, regulatory compliances, and accounting domains.
Teamwill UK provides company's outstanding services within leasing and asset finance industry in United Kingdom and potentially in certain European countries such as Netherlands, Spain, Switzerland and France.
As part of our growth strategy, Teamwill serves its clients in three main verticals of Consulting,
Integration and Managed Services.
Job Description
Our clients are asset finance companies or major banks and financial institutions across the UK, Europe and Africa. We support them before, during and after software implementation projects mainly for vendor solutions such as: Alfa Systems, FIS Ambit, Linedata (Ekip), Sofico (MILES), Sopra Banking (Cassiopae) and White Clarke (CALMS/CMS). Our scope covers all functional roles such as gap analysis, process definition/design, configuration, test support, change management, document management, reporting and release management.
As a business consultant your duties will include:
Analysing client business requirements and relate them to software solution's capabilities.
Identifying and validating any gaps together with solution proposal (e.g. workarounds or changes in processes) and ensure any solutions proposed are realistic and within the agreed scope of the project.
Defining and validating customization needs for software products as per agreed business definitions.
Building specification documents, if and when needed, for local development and ensure technical consultants have a clear understanding of these specifications.
Preparing and executing modelling, configuration and delivering solutions
Preparing and performing the functional tests to support User Acceptance Test.
Ensuring test sign off and business acceptance
Demonstrating strong stakeholder management skills with all contacts.
Conducting the user trainings which includes design, customization, and update of training materials.
Supporting our customers, ensuring your experience and expertise is available at key stages of delivery to meet our clients' needs and build trusted partnerships
Embody Teamwill UK's values, mission, and culture to drive successful delivery of customer solutions in a sustainable way
Qualifications/Experience Required
Bachelor's Degree in Finance, Computer Science, Engineering, Business; or equivalent work experience is required.
Significant experience in leasing or asset finance software implementation projects (Alfa Systems, Calms White Clarke, FIS Ambit, Cassiopae, APAK, Ekip, Miles (Sofico)).
Strong analysis and adaptation skills – technical acquaintance is a plus.
Knowledge in process design tools (Visio) and/or BPMN.
Experience of quality management tools (QC, Jira) and wikis (Confluence).
Experience of working in an agile and fast-moving environment, cross-disciplinary and multi-cultural teams.
Languages: Fluent in English – Bilingual is a plus.