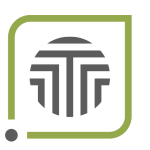 Teamwill
When was the last time you built a solution that could transform an entire organization? That's exactly what you'll be doing with us!
You will expand your skills and share your experience with your colleagues and clients all over Europe. You will always keep an eye out for new opportunities to expand our business.
You look forward to supporting and guiding companies in their transition to a new ERP package and adding value to their business processes. As an adventurous, motivated and autonomous consultant, you have a strong sense of customer satisfaction and do not shy away from traveling abroad to better serve customers.
What exactly will you be doing?
• After a thorough training and introduction period, you will be prepared to become an expert in the business processes of our niche market. Our training program will give you the knowledge on the functionalities of the ERP package.
• Based on extensive discussions with the business users, you draw out the optimal processes so that they can be integrated into the ERP package
• You are thé link between the customer's needs and the ERP package's possibilities. You transform complex problems into simple solutions.
• You also support the customer technically. You elaborate the solutions and help implement them. In consultation with the customer, you also configure the software yourself so that it provides the best answer. You do this with the support off specialized configurators who guide you in setting up the best software solution.
• You assist the user in defining the requirements and tests. You support in the setup of documents and reports that the ERP package will generate. You support the key user on- and offsite in user acceptance testing.
• You are in contact with international clients.  As a consultant you spend the vast majority of your time with them. Therefore, you will also spend 2 to 3 nights a month on location (abroad or closer to home) depending on the project and the phase the project is in.
• You divide your time efficiently between office – home work – client
• You will have the opportunity to be in contact with and at multinationals and large groups. And yet you will work together under the wings of a dynamic, creative and flexible SME
• You will become familiar with the methodologies used to implement an ERP package.
Who are we?
Teamwill is an international expert in specialized credit solutions, a partner in transformation projects with a passion for digitalization, technology and information systems.
Founded in 2004, +100 clients and +500 successful projects, +450 consultants/experts and 10 international offices.
 The Belgian story?
5 experienced consultants brought their experience together in early 2018 to start IMEX (Integration Management Experts). Quickly, the small group of 5 became a larger team of enthusiastic bright minds serving clients hands on.  2 years later, expansion accelerated under the umbrella of Teamwill Consulting headquartered in Paris.
Teamwill Consulting Benelux provides services to top European companies within automotive financing. Our European customers are among the top 10 leasing and financing companies of the largest car brands.
As true experts in this field, we provide various services to customize, configure and manage the ERP package to meet the needs of the business.
We do this by:
identifying the customer's needs
analyzing and improving their business processes
facilitating the testing processes
managing the applications
managing large and small projects for the client
Are we a match?
Let's see. If you…
have a bachelor's degree in an IT or economic field;
understand business processes (on the technical side);
are mathematically  and analytically strong with a strong eye for detail;
are proactive and a good communicator who combines result orientation with flexibility;
are committed to our values of Trust, Growth, Learning, Diversity and Enjoyment;
can work independently, but also show the skills to work as part of a team when the opportunity arises;
have a very good level of English (written and spoken). Knowledge of other languages (French, Spanish, Italian, German) are a bonus
willing to work nationally and internationally (short trips of 2-3 nights);
……then you could be the ERP Business Consultant we are looking for!
More than your education or experience, your attitude and ability to learn is extremely important. Above all, Teamwill wants you to be happy in your job.
Time to get to know each other better!
Feel free to tell us more about your skills, talents and previous experiences. Want to help us by joining our fantastic team? Don't swipe left/right but instead apply via the button "Apply" and hopefully we'll meet soon!