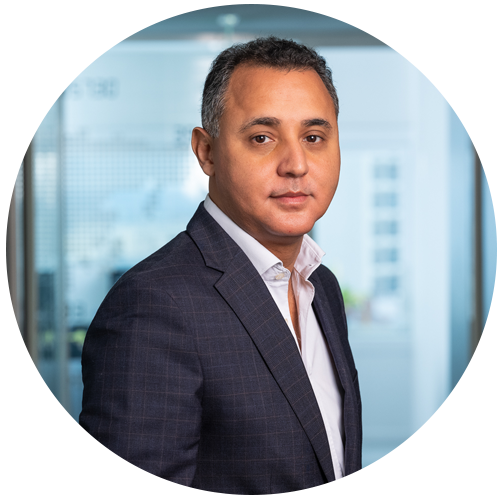 «Technology is the cornerstone of the transformation that has been taking place in the credit industry in recent years. Within our practice, we are committed to deliver innovative solutions or services with high added value for the asset finance business. Through an adapted service model, we overcome the current challenges of our clients' Information Systems Departments.»
#Business Support #Digitalisation #Credit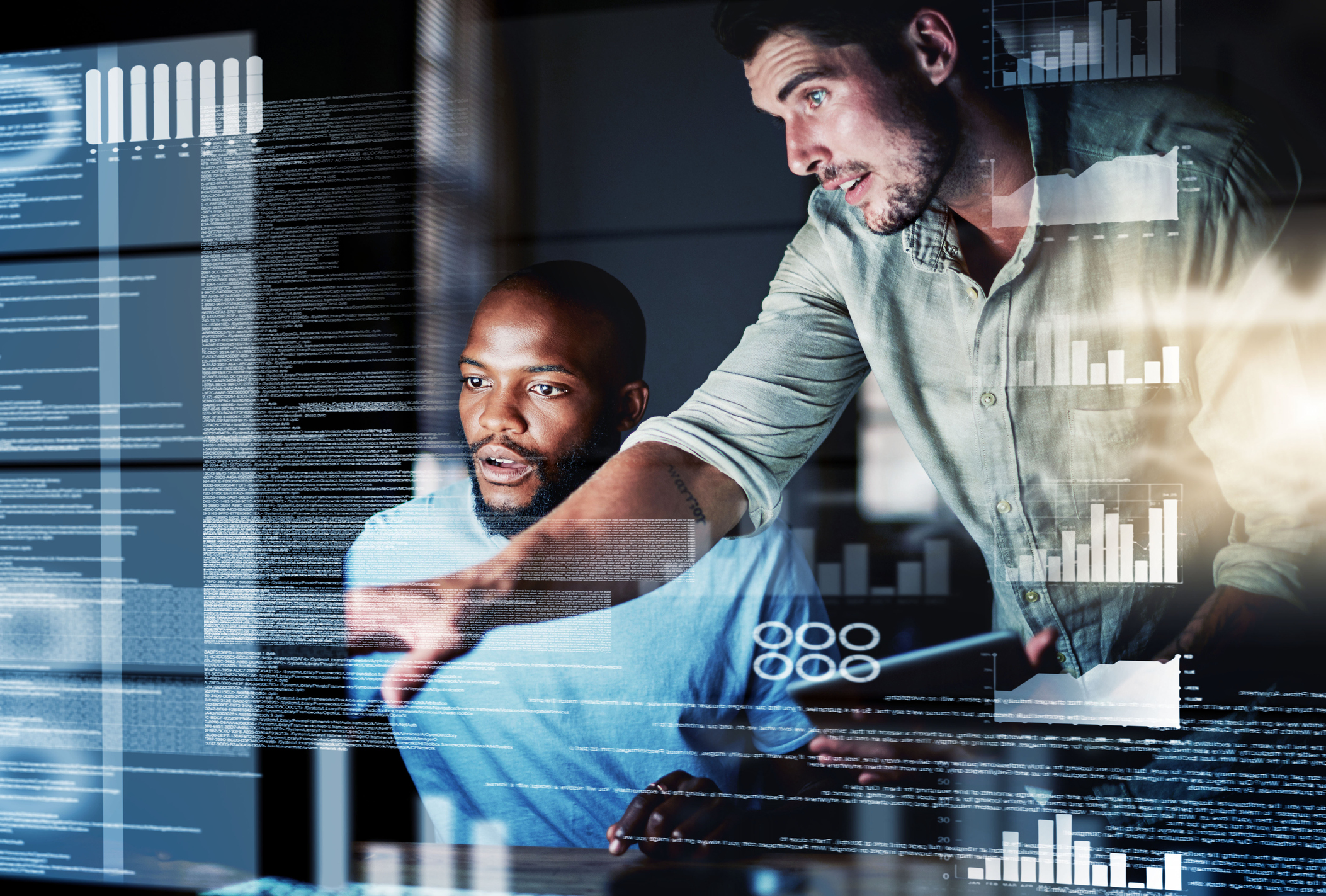 The integration of new solutions gives rise to new perspectives on innovation as well as new use cases, operating models, products, business models and ways of communication.
Our extensive experience of the entire credit value chain combined with our thorough knowledge of the software packages on the market, enable us to adapt and optimise our support models by overcoming difficulties and managing risk.
Our main activities include:
Project and programme management through business requirements and operational excellence,
Strategic partnerships with leading software vendors in credit and asset finance,
Strong capabilities in innovative technologies,
Extensive expertise in the deployment of international core solutions.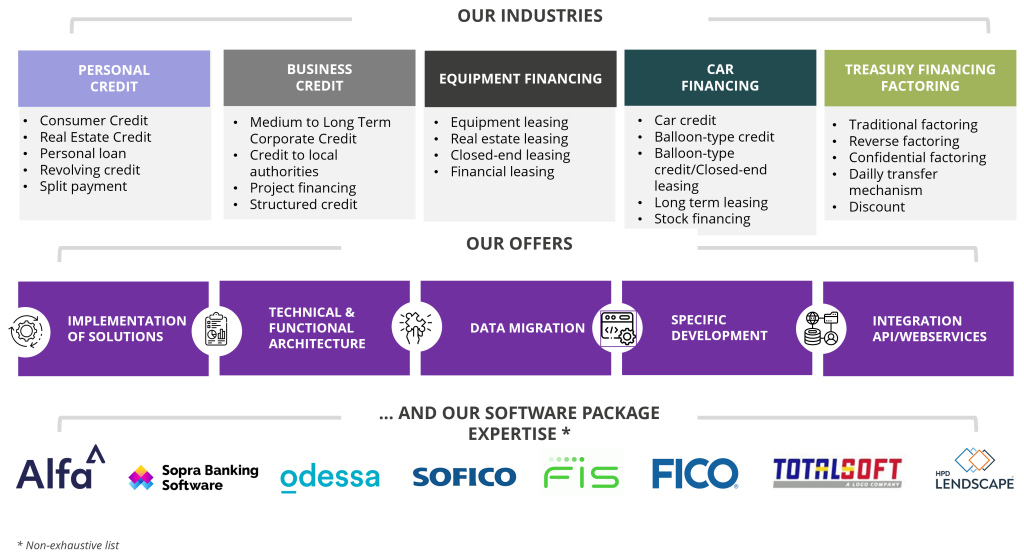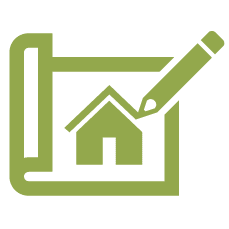 Architecture and
performance
Architecture design
Technology assessment
Running technical PoC

Integration of credit and leasing software solutions
Scoping
Business configuration
Developments (Interfaces, modules)
Data migration
Data and reporting

Data integration
Data accessibility
Data privacy and security
Sharing success, together
The project Scoping (3 months): Definition of the project scope, including assessment of the portfolios to be migrated ...